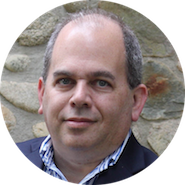 by Dave Best  – Galin Education College Counselor
The myth of the starving artist runs deep in many families.  Many parents believe their children will move back home after college and permanently reside in their basement, unable to support themselves.  In these parents' minds, students need to graduate with a "practical" major to be employable.  Please allow me to dispel this myth and review types of music programs, music majors, and several of the career options available to music majors.
First, let's review what types of schools offer music majors.  Students can major in music in a wide variety of schools.  These include music conservatories like Juilliard, New England Conservatory, and the Berklee College of Music.  There are also conservatory-style music schools within universities such as the Shepherd School of Music at Rice University or the Eastman School of Music at the University of Rochester.  There are also large schools of music within universities such as the Jacobs School of Music at Indiana University, the School of Music, Theater & Dance at the University of Michigan, as well as the College of Music at Florida State University.  Additionally, there are departments of music at a wide variety of schools including Harvard University, University of North Carolina, and St Olaf College.
Just like there is a wide variety of schools offering music majors, there are also many different types of programs available.  So if music interests you, it is important to seek out the school that offers the concentration you desire.  Beyond majoring in music performance, students can seek out programs that specialize in business, education, technology, or even healthcare.   Music business programs can range from arts management to the music industry. Many music students train to become music teachers.  Music technology programs can specialize in recording, sound engineering, and production.  Healthcare specializations are available to music therapy majors.
Now let's review four of the career paths available to music majors:
Music Performance
Being a professional musician can differ based on the style of music on which you focus.  Classical musicians, for example, can play in orchestras, in chamber ensembles, or alone as soloists.  Vocalists can perform in a wide range of areas including operas, popular music, and sacred music (religious).  Many musicians perform throughout a variety of genres including popular and jazz.  Ensemble musicians can perform in pit orchestras on Broadway or music soundtracks for movies. There are also a wide number of positions in military bands.  
Entrepreneur
In today's gig economy, many musicians work for themselves. Some start music production studios for musicians to practice and record their work.  Others promote themselves for one-off events like weddings, bar concerts, or other parties. Opportunities exist to create new products and services geared towards musicians.  Many leverage their music skills to provide private lessons as well.
Educator
Perhaps the most common and most in-demand music major is music education.  Typically, music performance majors can continue to a Master's degree (or DMA) to teach music at the college level.  Many of the teaching jobs exist at the elementary, middle, and high school levels for music teachers, band directors, choral directors, and jazz directors.
Therapist
For those interested in clinical careers there are jobs in music therapy.  This occupation enables those who love music to utilize their talents to promote wellness, manage stress, alleviate pain, express feelings, enhance memory, improve communication, and promote physical rehabilitation.  These roles are often in a healthcare or educational setting.