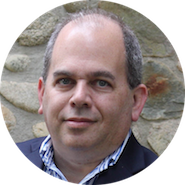 by Dave Best – Galin Education College Counselor
Most musicians know how to get to Carnegie Hall: practice, practice, practice. Now the real question becomes, and as a college counselor I am often asked, "Where should I study music in college?"
Classical musicians learn many transferable skills that will benefit them throughout life such as performing in front of audiences, working as part of a team, following direction, and developing passion. Classical music can also benefit students academically as it is known to spark creativity, supercharge brainpower and improve productivity.
I love music, and it is a pleasure to tour many great music schools nationwide. One truly needs perfect pitch to identify those music programs that will inspire a college musician to become a virtuoso, a patron of the Arts, educate the next generation of musicians, or perhaps open the door to further education to become a doctor, lawyer, scientist or even an entrepreneur. To orchestrate a successful music school search, I carefully get to know my students to match them with a professor they will work well with in a program that will enable them to follow their dream.
Please allow me to share how I categorize the various types of music schools and link you to a few well known music programs.
Stand Alone Music Conservatories
Some of the best-known conservatories are located in major cities and benefit from instructors who perform in major symphonies. Admission is often solely based on audition and neither the SAT or ACT is required. Highly selective admissions with many international applicants. Some students strive to become soloists.
Juilliard, Curtis Institute of Music and the New England Conservatory.

Conservatory Style within a Highly-Selective Private University

Many amazing musicians are high academic achievers as well. Fortunately there are conservatory style music schools within highly selective universities. This can be the best of both worlds for the right student to pursue their passion in music while also being challenged by rigorous academics. Some programs offer double majors while others do not encourage it. Admission to these programs can be quite competitive as there may be very few spots open on an instrument in a given year. Applicants need high GPA, solid test scores as well as a great audition. Some programs have excellent placement into top graduate programs for orchestral musicians.
Bienen School of Music (Northwestern), Eastman School of Music (Rochester), Shepherd School of Music (Rice).

School of Music within a Nationally-Recognized Public University

Large, diverse music programs with national recognition exist at some state flagship universities. These programs feature numerous ensembles with large studios and some top professors. Often they are located outside of major cities and these large universities also provide the full college experience including major Division I sports. Some of the best music educators are produced at these programs.
College of Music (Florida State), Jacobs School of Music (Indiana) and School of Music, Theater & Dance (Michigan).
Conservatory Style within a Liberal Arts College
There are also small liberal arts colleges that feature conservatory style music programs. Students receive a well rounded liberal arts education and often can double major in music. Some of these programs can be in remote locations, providing inspiration for a lot of time to practice music.
Bard Conservatory (Bard), Lawrence Conservatory (Lawrence), Oberlin Conservatory (Oberlin).