Caitlyn was wonderful with our daughter – focused, careful preparation spaced out in weekly sessions that helped our daughter grow in confidence and test-taking skills, as well as content. Her improvement in score from diagnostic to her final test exceeded our expectations!
– Christine, Madison-Area Parent
Dan was very well suited for our son. He kept him on task and empowered him to believe in himself. I didn't feel like I had to really get involved because the two of them communicated very well, We will use Galin again for our younger son.
– Tara M, Madison-Area Parent
Amy did a tremendous job creating a strong relationship with our daughter, and adjusting the test prep to meet her needs. She was effective at addressing the weaknesses identified in her diagnostic tests and developing a plan to achieve her target score. We appreciated her thorough communication and dedication. I would highly recommend Amy to other families!
– Stacy Nemeth, Madison-Area Parent
The personal attention and accountability were huge!
– Jill F, Parent
My daughter truly loved working with Jackie. As she describes , "Jackie was really nice and she really help me learn. I felt really prepared for the test." "She helped me improve my test strategies; not just what I learned, but how to approach the test. Specifically, to not rush."
– Parent
I had my doubts, I didn't want to spend the money, I just wasn't sure of the value added claims. Now I don't have doubts, I am happy I spent the extra money, this endeavor paid off in a few ways: 1st, my child always did well on yearly standardized testing but these tests portrayed a greater mountain to climb because no matter what colleges say (I have been on admissions committees) exceptional test scores often play a role. 2nd, general allying of fears and anxieties associated with the testing was useful for general school testing. 3rd, much of the preparation was also generally applicable to ongoing school studies. In conclusion, this investment pays off in many ways!
– Parent
My daughter has been working closely with Zach as counselor throughout her high school years and he provides great advice on her class selection and extracurricular activities. When it closed to school application, my daughter worked with his team and improved her ACT score by 8 points.
– Mei, Parent
Our family has used/uses Galin Education for our two younger children, and we were/are very impressed with the services provided! Our children have very different personalities, and Galin Education was/is able to meet their needs and help them be successful throughout the entire process! Having Galin Education coordinate the process takes all the pressure off the parents, allowing a positive and less stressful relationship with our children!
– Cheryl, Parent
I highly recommend the program. The instruction provided is very thorough and definitely helped maximize results as well as reduce stress in our student. The program is useful for more than increasing ACT scores – students also learn study habits and how to take tests in addition to really learning the subject matter in ways that may not be taught at school.
– Mitch Jones, Parent
When I saw my score, I freaked out! It was just after midnight (literally 7 minutes after the scores came out), and I was running around the house and screaming! My family and I were all so happy! I remember when I first took the diagnostic at Galin, I was so upset when I got a 27. I was really determined to raise it much higher, and I made it there! An 8 point jump! That's crazy! I just wanted to express my deepest and most sincere gratitude for you and all the help you gave to me to get here. I know I could not have gotten this score without you, and I really can't express how much I appreciate all that you've taught me!
– Student
This program is excellent with a comprehensive approach and strong tutors.
– Parent
Galin Education is well worth it! I definitely would come back for the service and recommend it others.
– John A. Jerisha, M.D.
We cannot say enough good things about our experience at Galin. From the very beginning, Zach took the time to get to know our daughter. He listened and noted her interests, strengths, areas for improvement and education goals. He matched her with a tutor that was perfect for her personality and learning objectives.
Julie would be a great match for any student, and she was the perfect tutor for our daughter. Julie was patient, thorough and knowledgeable throughout the whole tutoring experience. She provided just the right amount of motivation, support, expertise and independent work. Julie helped nurture our daughter's confidence by tackling areas for growth with key test taking strategies, clear practice guidelines and then celebrated her weekly improvements and accomplishments.
Our daughter definitely did her part and was committed to following Julie's guidance to achieve her goals. She not only reached her goals, she surpassed them. The whole experience at Galin boosted our daughter's testing confidence, positively reinforced that hard work does pay off and helped her to succeed.
Many thanks to Julie and Zach for your expertise, time, support and commitment to your craft. The end results are a testament to the success of the Galin system. It's a wonderful program. We would definitely recommend Galin.
– Mike and Shauna Holahan, Madison-Area Parents
Galin one on one with Griffin helped my son achieve a good score on the ACT. Griffin is so knowledgeable in all areas of ACT and tutoring was on time and flexible in scheduling and answering questions. Thank you Griffin and Galin.
–  Parent
Juliette and the Galin team are absolutely amazing! Despite the pandemic and working virtually, they were incredibly engaging, responsive, and customized the curriculum to meet the needs of our son. The result was an ACT score above our expectations. Hard work pays off!
– Yvonne, Parent
Allie was a fantastic tutor! She was extremely organized and very knowledgeable about the ACT. She was able to tailor the practice sessions specifically to our daughter's needs and helped raise her score significantly.
– Emily H, Parent
We used Galin for ACT prep and College Boot camp for both of our children. Both improved significantly on their ACT test scores, and our daughter was accepted at every college to which she applied. She begins classes at her #1 choice college this September! (Our son is still in the process of applying)
– Christine, Parent
We were extremely happy with our tutor. You should clone him if you could. 🙂 He is the best! We can't say enough wonderful things about him. He was so courteous, extremely bright, always prepared and relevant, so personable, a great mentor, teacher and role model for my son. They developed a great relationship. We look forward to seeing him weekly at our home. Definitely A++ I would highly recommend our tutor to anyone. If cost isn't a factor, we would love to continue working with him all the time.
– Wendy B., Parent
Thank you so much for your excellent and productive services for ACT tutoring. The entire process really was perfect and exceeded my expectations. My son went from a 29 on the first test he took at Galin which was what I expected and got a 33 when he took the test in June. As you already know, David is a fantastic tutor. The Galin approach and David's work with my son hit the spot completely in every way for what he needed to improve his score and pursue the colleges he wants to attend. In particular, he told me that the ability to ask David questions on the math section was essential to improve his math score from 24 to 30. David could explain the content clearly in a way my son could understand and apply.
– Parent
Hannah B. helped our daughter increase her ACT test score by 20%! Our daughter is also taking the July test, which hopefully will show some further improvement. Hannah B. has been great to work with – thank you for helping create more options for our daughter's future!
– Parent
Allie is an amazing tutor! She is very responsive and thorough in her email communication. I'd recommend her to anyone!
– Mya Collins, Parent
PSAT improved from 1470 to 1490; SAT improved from 1370 to 1590. I think he learned how to take the test. He had to take it 5 months AFTER his official tutoring sessions because of COVID. I thought it was going to be a DISASTER, but because he learned HOW TO STUDY for the test, WHAT TO LOOK FOR, and DEVELOPED A SYSTEM for taking the test, he did VERY well, even 5 months later.
– Dan Siehr, Madison-Area Parent
There is a lot of excitement around choosing a college as well as stress. We met with Zach for the first time during sophomore year. Meeting early helped create a game plan, course selection and allowed us to feel supported as we moved through this process. We continued to meet with him regularly through the years. Galin is very up to date on what colleges are looking for and what would be the right choice for your child.
– Alison, Parent
Our son tends to get anxious when under pressure. He also doesn't like to receive help from his parents. Working with Galin solved all of those points. He is totally comfortable and feels prepared to do his best on the ACT test. His working with a tutor that he trusts has taken the pressure off of us as parents to help him feel prepared and know that he truly is ready for the exam. During this past year of tough emotional challenges working with Galin took a huge amount of stress off of our son and family. It has been worth every penny spent.
–  Elizabeth, Parent
The one-on-one guidance that our son received in prepping for the ACT provided him with the confidence to be successful in every section of the test when the actual test day came around. Having a tutor enabled him to focus on the areas of the test that needed score improvement with weekly assignments & practice tests. He was willingly engaged in the process. He was able to meet with his tutor each week during a time that worked with his busy schedule. Particularly helpful for him was the ability to work through "the why" behind an incorrect answer. He went into the ACT test with a positive attitude and a strategy he set with his tutor for each section knowing he had worked hard to get the best score possible.
– KBH, Parent
Zach and his team go beyond expectation to deliver an unparalleled experience with incredible results. Our family enlisted Galin Education for both college counseling and test prep and the outcome was fantastic.
– Judy, Parent
Having the opportunity to sit down with an approachable and knowledgeable tutor in a one-on-one setting was a great service to Noah. He just took the ACT today and said he would have felt completely overwhelmed had he not had the prep with Griffin as well as multiple practice test sessions at Galin.
– Mike & Maggie Lamson, Parents
With its in person one on one tutoring, supportive materials and unlimited practice exams, we found Galin to be the best fit for our daughter. What we didn't expect, and were thrilled by, was Zach Galin's ability to perfectly fit a tutor with our daughter after a brief meeting. In the end, her tutor not only helped to greatly improve her scores but also her confidence, rounding out our excellent experience with the company, and making it well worth the price.
– Kathy, Parent
Our son arrived in fairly decent shape, but wanted a very high score. He took the 25-class curriculum, and regularly followed up with the homework. He ended up scoring a 34 on the ACT. We are very happy with our outcome.
– Tad, Parent
The personalized attention given to our, very anxious test taking daughter, was a great sense of comfort to her and to my husband and I. The follow up emails, after every session, we're amazingly helpful in knowing what our daughter's successes and struggles were. I cannot say enough good things about Galin!
– Kari F, Parent
After his initial ACT exam during junior year, my child saw that he would need improvement of 4 points or more in order to reach his college admission goals. His Galin tutor, Amy, dove right in with highly specialized homework exercises and test strategies to help him succeed, coupled with sensitivity about my child's other commitments and the emotional drain of repeated testing. Amy worked to keep my child focused on his goal during eight months of prep, with lots of cheerleading thrown in! She showed both professionalism and personal commitment to my child's success. After many weeks of no apparent improvement, steady gains began to appear, as Amy and the Galin staff had predicted. My son achieved his 4-point boost just in time for college applications. Looking back at the experience, I feel that my child gained valuable test-taking skills and a salient lesson about how to meet ambitious goals. I enthusiastically recommend Amy and the test prep program at Galin!
– Parent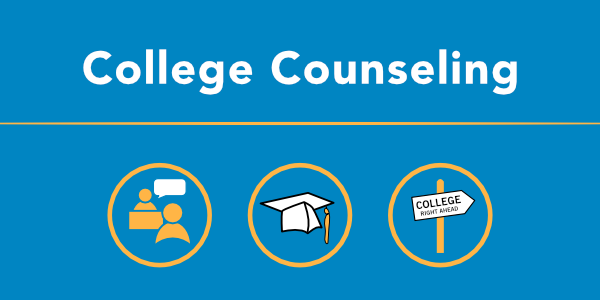 Careers in engineering are booming. With projected growth of nearly 150,000 engineering jobs in this…
If you could do only one thing to maximize the college options available to you,…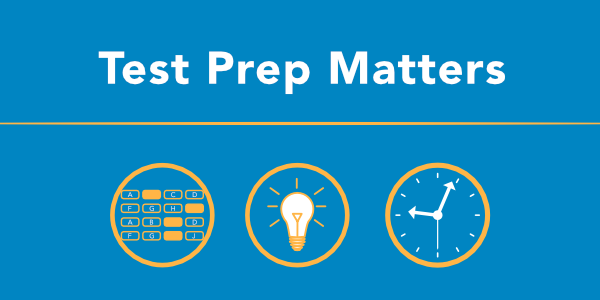 In recent years, much attention has been directed at the role of standardized tests in…