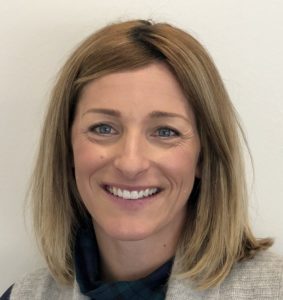 By Liz Jackson – Director of College Counseling
Since early March when schools and businesses closed, news about COVID-19 has changed rapidly and affected every sector of the economy and every aspect of people's lives. Higher Education is no exception. The list of colleges adopting test-optional policies for the upcoming admissions cycle changes daily, and universities are beginning to roll out their plans for reopening (or not) in the fall. To provide students with the best advice about what to expect from the college admissions process, Galin counselors keep up with these changes, though there have been many over the past few months! How do we stay current, and what are we learning? Here are just a few examples:
College Panels: Throughout the months of April, May, and June, Galin hosted a series of virtual college panels–opportunities for families to learn about a variety of different colleges from across the country. From liberal arts colleges in the midwest to research universities on the West Coast, we got to hear from admissions offices–not just about how their campuses are adjusting to COVID, but also what types of students are the best fit for their offerings. One of the key takeaways from the panels: colleges empathize with what high school students are facing in this crisis, and they are working hard to be understanding, flexible, and fair to their applicants.
IECA College Conversations: One of the best things about being a Galin counselor is the opportunity it provides to be a member of professional organizations, like the Independent Educational Consultants Association (IECA), and to engage in professional development opportunities those organizations offer. This spring, with campuses closed to visitors, our Galin counselors have participated in "College Conversations" sponsored by the IECA where we hear from admissions Deans about updates to their campuses and admission policies and can ask them questions. We have learned about Rice, Lehigh, Michigan State, Purdue, CU Boulder, Case Western, Rhodes, and many others this spring. 
IECA Annual Conference: Speaking of the IECA, Galin counselors are excited to be attending this year's virtual IECA conference this week!  While the format will be different, we know that we will still have the chance to learn from colleagues around the world, to speak with admissions officers at a variety of colleges, and to have meaningful conversations about trends in higher education and how we can best support students and families in finding the right fit.  We will be excited to share what we learn in an upcoming post!
Here is what each of our counselors is most looking forward to learning about at this year's conference:
Pat is excited to learn more about how to evaluate colleges' financial health amidst the COVID-19 pandemic.

Leslie hopes to learn more about how students can take advantage of gap years to develop non-academic skills, and how gap years can successfully fit into the college planning process.

Liz is hoping to learn about how colleges are evaluating applicants' character in the admissions process and is looking forward to thinking more about how students can demonstrate their character and leadership through their activities and essays.

Beth will be attending a session called "Quantifying the Value of Essays in College Admissions," and looks forward to continuing to learn how to help Galin students find their voice, tell their stories, and stand out in a competitive applicant pool.