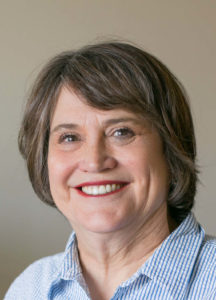 By Brenda Ward
Before shouting out a resounding "NO THANK YOU," let me explain. Now really is a good time for seniors to review their college lists before declaring themselves done. There are a few good reasons some will decide to submit another application or two in January, and here they are:
Maybe the early action/early decision responses didn't come in as hoped, and now the college list seems a little thin in the middle. Thankfully, there are many fantastic colleges in this range.  

Maybe interests and priorities have evolved, and the original list needs some supplementing.

Maybe there's a new test score, a recently earned achievement, a change in high school curriculum, or an unexpected obstacle that warrants a readjustment of the college list.
Many colleges offer mid-January or February deadlines, and some colleges remain open even after March 1. Colleges review the status of their prospective classes after the initial rush of ED and EA applications and may use later deadlines to fill in what's missing from their pool of acceptances.  So, while we generally advise submitting applications early, many students get favorable replies from applications submitted after January 1. Here are some of the colleges that offer January 15 and February 1 deadlines.

January 15
American University

Bucknell University

Carleton College

Case Western Reserve University

Colgate University

College of the Holy Cross

Colorado College

Denison University

Emerson College

George Mason University

Grinnell College

Haverford College

James Madison University

Kalamazoo College

Kenyon College

Lafayette College

Loyola Marymount University

Macalester College

McGill University

Mount Holyoke College

North Carolina State at Raleigh

Oberlin College

Reed College

Rensselaer Polytechnic Institute

Skidmore College

Smith College

Southern Methodist University

St. Olaf College

Tulane University

University of Colorado Boulder

University of Connecticut

University of Delaware

University of Denver

University of Maryland (Jan 20)

University of Massachusetts Amherst

University of Oregon

University of Puget Sound

University of Richmond

University of the Pacific

University of Southern California

University of Vermont

Villanova University

Wellesley College

Whitman College
February 1
Baylor University

Butler University

Colorado State University

DePaul University

DePauw University

Gettysburg College

Gonzaga University

Ithaca College

Marist College

Miami University: Oxford

Ohio State University

Quinnipiac University

Rhode Island School of Design

Trinity University

University of Michigan

University of New Hampshire