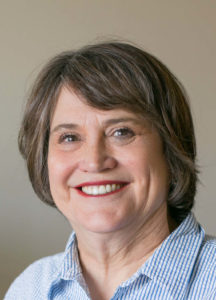 By Brenda Ward
It's March, the month when seniors traditionally receive their decisions and offers of acceptance from their regular decision colleges. But more and more, seniors are hearing from colleges early–December and January–and that's because many seniors are applying early, before November 1.
It's easy to get confused with all the "decision" deadlines, but this is the most important distinction to remember:  Early Decision is binding (the student pledges to enroll and withdraw all other applications) and Early Action is not. Early Action really means "earlier notification."  While Early Decision often provides a favorable bump in admission chances, the statistical bump from Early Action is less significant and often not reported. Yet, there are many reasons for students to submit applications early, even when applying as a regular or early action candidate. Whether it's binding or not, applying earlier means starting earlier. Here's why this is a good idea:
The application process is time consuming with several components.  It's not just a completed Common Application and a personal statement.  There are required supporting documents (tests and transcripts), recommendations (teachers, counselors, "others"), supplemental essays (anywhere from 3-15 "additional" essays), and even more supplements for students with documented research and special talents.  Starting early allows students and families the opportunity to take control of the process and to relieve some of the stress of senior year.
Students gain clarity and confidence as the process progresses.  After visiting colleges, writing the personal statement, and completing a "Why this college?" essay, students get the hang of applications. They become clearer about what they want from college and more confident in their writing. The college process is also a journey of self-discovery, so compressing the whole process into a few months of senior year short-changes the benefits of self-reflection that the applications are designed to inspire.
It's not just students who are stressed out in the fall of senior year.  Students and parents share the stress of college applications (and parents sometimes feel it the most!), but other resources are also stretched thin in fall semester. Teachers get a flood of recommendation requests in September, and the calendars of high school counselors are packed with appointments. Students who start early can access resources earlier and avoid the scramble of the fall.
Applying "early" demonstrates interest and organization.  Even if a student is not applying "Early Decision," an application that comes in ahead of deadline–two weeks or so–carries implicit messages that the student is on top of the process and that the college was not a last minute "add on" to the college list.  Both of those are favorable!
Early answers can benefit students, too.  Getting an acceptance in December or January makes the wait for regular decisions easier.  And if the early answer isn't an acceptance, the student has time to write deferral letters or make adjustments to the college list.
Early Decision isn't the right choice for every applicant, but starting early has advantages for all!