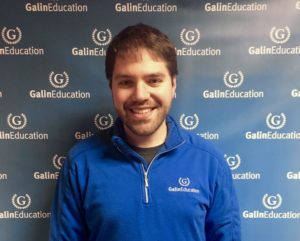 Dan Marlin
Right now, as the Covid-19 pandemic continues to create uncertainty around the ACT, many families are trying to answer a seemingly simple question: "when can my child actually take an official ACT?" And rightfully so! But there are upcoming ACT changes that families should also be aware of, a couple of which are rolling out in the fall of 2020. We thought it would be helpful to provide a rundown of the ACT's current plans, noting that things may continue to evolve; in fact, one major planned change has already been shelved for the time being.
Coming in fall 2020 – Computer-based testing, superscoring, and more test dates
Computer-based testing (CBT)
The ACT will begin to offer computer-based testing in the United States in September 2020, as it has internationally since 2018. At first, CBT will take place at testing sites and will not be available for at-home testing. (The ACT's current messaging is that students may be able to take the ACT online, at home, starting in the "late fall/early winter.") 
However, it is unlikely that CBT will occur at many testing sites right away in September. Sites will need seats for the glut of students whose spring tests were canceled, as well as students receiving various different timing accommodations. Simply put, there just may not be enough rooms at an exam site to support CBT. If a site is offering CBT, you will be given the option of a paper or computer test when you sign up. 
While CBT will feel different from the experience of taking a written ACT and may present different timing challenges, tools within the computerized tests will allow students to employ many of the same strategies they can use with a pencil and paper, such as marking up passages and crossing out unnecessary information. CBT will also generate scores more quickly, in as little as two days instead of in two weeks. There should be no differences between a written and computerized ACT in terms of content, so choosing the method of testing will come down to personal preference and comfort level.
Finally, this change only applies to the ACT; the College Board currently has no concrete plans to offer computer-based testing on the SAT.
Superscoring.

The ACT will start to report students' superscores to colleges. Superscores combine section scores across multiple ACTs to arrive at the highest possible composite score, which is the average of the four sections. Here's an example of how superscoring could enhance a student's score:
| | | | |
| --- | --- | --- | --- |
| Section | Test 1 | Test 2 | Superscore |
| English | 24 | 28 | 28 |
| Math | 26 | 24 | 26 |
| Reading | 19 | 22 | 22 |
| Science | 26 | 23 | 25 |
| Composite | 24 | 24 | 26 |
However, not all colleges and universities will accept superscores, so it is important to check with the schools your child is interested in or with your college counselor. Even if your child's intended school does not accept superscores, it is probably a good idea to take multiple ACTs, as the composite score on each test can also continue to improve.
More test dates!
The ACT just announced that the test will be offered on multiple dates in September and October (instead of just once per month), including on Sundays:
| | |
| --- | --- |
| September test dates | October test dates |
| Saturday, September 12 | Saturday, October 10 |
| Sunday, September 13 | Saturday, October 17 |
| Saturday, September 19 | Saturday, October 24 |
| | Sunday, October 25 |
Registration should open in the last week of July.
Originally planned for Fall 2020, but delayed until 2021
One other major change that has been delayed due to the pandemic is section re-testing, which will NOT start this fall. When it is eventually instituted, section re-testing will allow students to take one, two, or three sections instead of an entire ACT, provided they have already taken a full ACT. Section re-testing goes hand-in-hand with both superscoring and CBT — a student who is weaker on one or more sections can attempt to improve those individual section scores without having to retake a full test, and section re-testing will need to be taken online, at a CBT-capable testing center. 
At Galin, we already customize our test prep based on students' strengths and weaknesses, so when section re-testing becomes available, our approach will not change much. That said, colleges and universities that do not accept superscoring probably will not accept scores from individual section re-testing, either, so it is important to know where the colleges on your child's list stand.
Takeaways
Computer-based testing will begin in September, but it will need to be taken at a testing center, and it is not likely to be offered at many locations right away.

The ACT will begin reporting superscores to colleges.

Multiple testing opportunities will be offered in September and October.

Section re-testing will not be available until sometime in 2021.
Overall, these changes should not make a big difference in the short term, especially given the urgency of getting students in to take any test they can after the spring cancellations, which the additional testing dates this fall should facilitate. Nonetheless, rising sophomores and juniors should be aware that these changes are coming soon. We will continue to keep abreast of changes and update families, tutors, and counselors when we hear anything new!