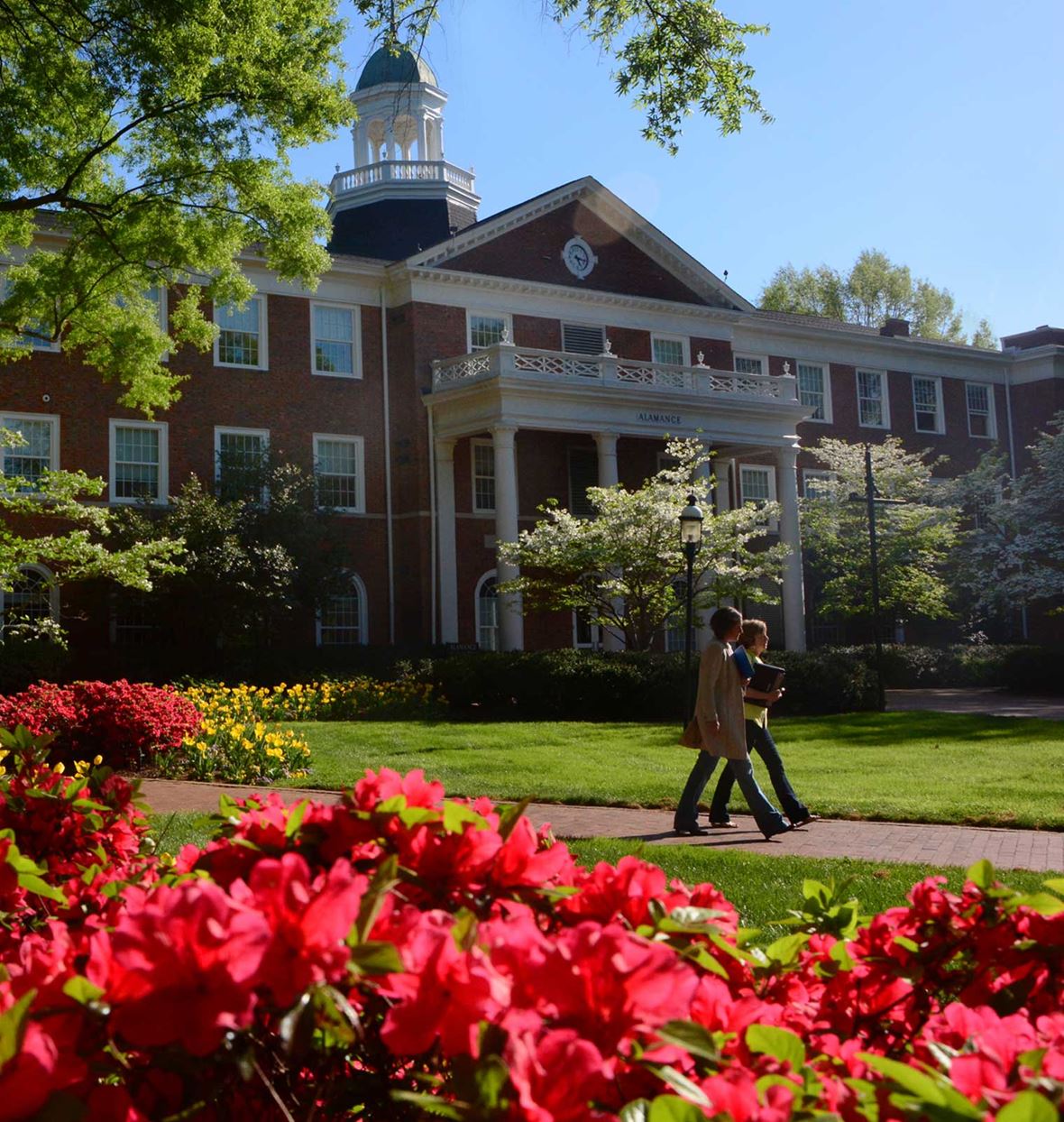 Located in Elon, North Carolina, Elon University is a medium-sized private institution that's considered one of the top regional universities in the South. Elon students often view themselves as global citizens and approximately 70% participate in study abroad programs.
Academic
Elon offers undergraduate programs in the schools of Arts and Sciences, Business,
Communications and Education. The most popular majors are in business, psychology, health and physical education/fitness and biology. Elon offers a small honors program with unique course offerings, study abroad grants, and special honors housing.
Social Life
With 25 sororities and fraternities, about 30% of Elon students participate in Greek life. There are more than 150 clubs on campus. The Elon Phoenix compete in 16 Division I sports in the Colonial Athletic Association.
Environment

Elon is near the suburban area of Greensboro in central North Carolina and is located less than 65 miles from Raleigh. Its historic campus is 636 acres and includes a botanical garden, forest and farm.  
And one more thing…
Elon rewards the top 15% of entering freshman with Presidential Scholarships of $6,000 renewable for an additional three years. The awards are based on test scores, grades/class rank, and course selection.
By the Numbers

Undergraduate Population: 5,903
Acceptance Rate: 57%
Average ACT / SAT (new) scores: 25-29 / 1110-1290
Student-faculty ratio: 12:1
4-year graduation rate: 79%
US News Ranking: 1 Regional, South (2017)
Tuition: $33,104 (2016-17)
ᐧ