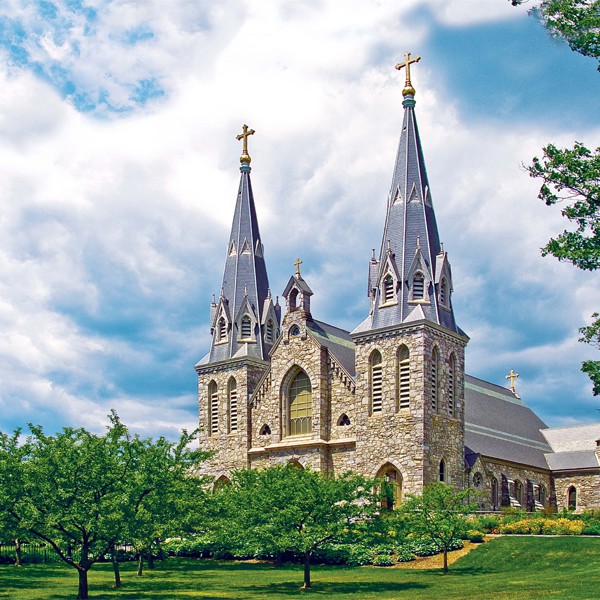 Located 12 miles West of Philadelphia, Pennsylvania, Villanova University is an Augustinian Catholic university where students are challenged by a rigorous academic experience rooted in the liberal arts and shaped in a community where students and professors are partners in learning. Villanova prides itself in preparing "students to become ethical leaders who create positive change everywhere life takes them."
Academic

At Nova, the Augustinian Catholic intellectual tradition is the cornerstone of an academic community in which students learn to think critically, act compassionately, and succeed while serving others. On top of the liberal arts foundation, the school is well known for its undergraduate colleges of Business, Engineering and Nursing. In its ranking of Top US Undergraduate Business Programs, Bloomberg placed Villanova at number one nationally, a recognition proudly displayed when you walk the campus.
Social Life

Villanova students love their basketball. In fact this past year the Wildcats won their second national championship by defeating North Carolina with a three-pointer at the buzzer. The school has very strong spirit. Almost all freshman live on campus and more than two in three undergraduates live in college-owned, -operated, or -affiliated housing. There are also 22 fraternities and sororities to which 32% of Villanova students belong.
Environment

Villanova is in a suburban area that straddles Montgomery and Delaware counties 12 miles west of Philadelphia in Southeastern Pennsylvania. Nova's 260 acre campus is easily accessible to the city via mass transportation (train). A key architectural highlight of the gothic revival style is the St Thomas of Villanova Church whose dual spires are the university's tallest structure.
And one more thing…

The Carnegie Foundation recently elevated Villanova's classification to the Doctoral University category based on the number of PhDs awarded. As a result, US News and World Report moved Villanova into the National University category. After being the top Regional University in the North for many years, Villanova is ranked now as a top 50 college nationally.
By the Numbers
Undergraduate Population: 6,994
Acceptance Rate: 48%
Average ACT / SAT (new) scores: 31-33 / 1370-1480
Student-faculty ratio: 12:1
4-year graduation rate: 87%
US News Ranking: 50 National Universities (2017)
Tuition: $49,280 (2016-17)