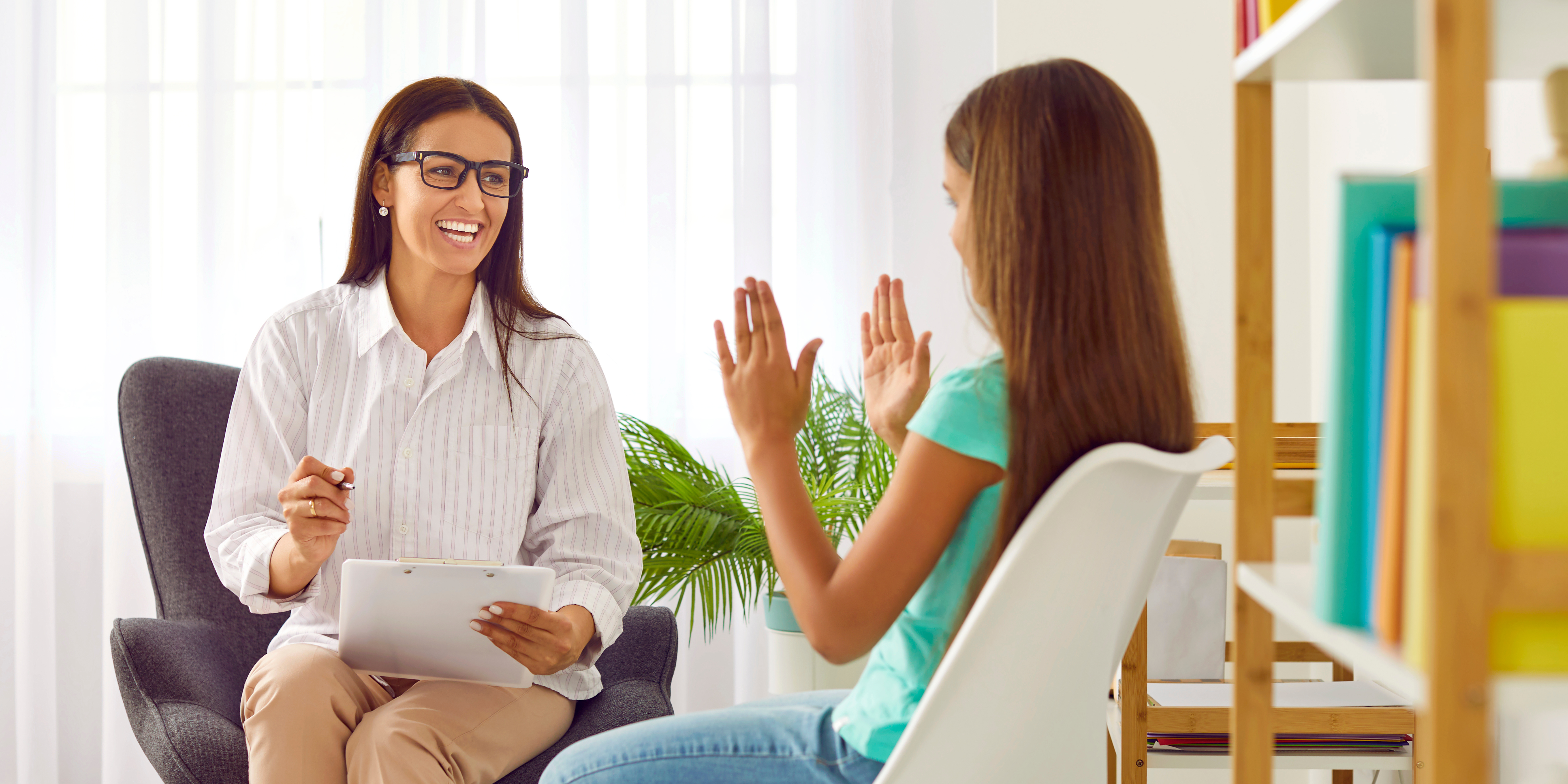 Most of us have either experienced or know someone who has experienced a need for mental health care, but struggled to find a provider. Either they are not taking new patients (their practice is closed), or they can only schedule an appointment four or months later. If there is an acute crisis involving harm to oneself or another, emergency services should be accessed through 911 or 988 (the newly established suicide and crisis lifeline). But what does one do if it's not an immediate life-threatening crisis, but still a serious and debilitating situation? What if someone is struggling and needs a trained professional to help them identify healthy coping strategies long-term? Recent trends in biomedical health fields indicate that there is a profound shortage in the number of clinicians who provide mental health services. Hence, there is a great need to train the next generation of mental healthcare practitioners.  
While it may seem that adding to the mental healthcare workforce is a distant, long-term solution, the reality is that a large number of practitioners could be trained (and seeing patients) within the next decade.
So, what should someone interested in a mental healthcare career consider before entering the field?
There are wide-ranging options for what type of mental healthcare services a clinician can provide and an equally dizzying array of advanced degrees that allow an individual to become a licensed provider.  How to decide which direction to pursue? 
Below are two main considerations. 
To prescribe or not to prescribe?
The two mainstays of mental healthcare are medications and therapy. Multiple studies over the past few decades have demonstrated clearly that the best results are seen when both approaches are used together.  Nevertheless, different individuals typically provide each service. Practitioners who are able to prescribe medications for the treatment of mental health disorders are trained in an allied health profession, usually obtaining an M.D. (or a D.O.) via medical school, followed by a specialized residency and potentially a fellowship.  Doctors who specialize in mental health conditions are psychiatrists.  Other medically trained professionals who work closely with psychiatrists also can prescribe some psychiatric medications – for example, nurse practitioners (NP) or physicians assistants (PA).  Each of these career paths also requires post-graduate (post college) education and training, but these programs are shorter than those that a practicing psychiatrist completes. Often, psychiatrists will do an initial visit (intake) with a patient in which they spend considerable time talking with and observing the patient in order to diagnose them and come up with a treatment plan.  Depending on the outcome of that initial visit, the psychiatrist will continue to meet periodically with the patient (every few months) for brief appointments in which they assess the efficacy / side effects of the medications and make adjustments as needed.
Talk, talk, talk.
The other foundational element of mental healthcare is therapy.  The types of different therapy approaches as well as the different types of graduate training programs that can lead to licensure can seem overwhelming – CBT, ERP, LCSW, PsyD, etc. – alphabet soup! How does one figure out which is the right fit for one's specific career goals?  Again, the answer lies in defining each track and combining that with self-reflection – what matches one's inherent strengths and interests, and what does one see oneself doing professionally on a daily basis.  For example, some therapists specialize in treating a specific age group (say, children and adolescents, for which the need for additional therapists is perhaps the highest).  Others may specialize in a particular setting, for example within a school system.  Yet others may specialize in diagnosing and treating specific mental health conditions such as anxiety or depression.  There is no 'one-size-fits-all' in this field, which ultimately is good news because an individual can really tailor their training to their professional passion.  Regardless of specialization or setting, however, is the fact that therapists cannot prescribe medications, but typically meet with patients on a longer-term (potentially for years) and frequent (weekly, bi-weekly, monthly) basis than psychiatrists, for usually a 45-min session spent listening to and talking with their patient.  As mentioned earlier, it is very common for a particular mental healthcare practice to include both psychiatrists and therapists because the best results are seen when medication and therapy are used in conjunction with each other.
For more information about these career paths and their corresponding graduate training programs, please register for our free upcoming webinar (Wednesday November 15th @ 7pm central time) in which Dr. Bakshi will discuss these issues in depth and answer any questions that come up. 
Contact Dr. Bakshi directly if you might be interested in receiving customized individual advising on these issues at vaishali@galined.com
Register for Galin's free webinar: "Careers in Medicine and Mental Health Care"