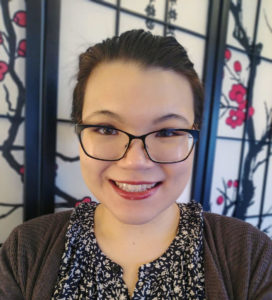 By Vivian Burnette
So, you're ready to start the Veterinary Medical College Application Service (VMCAS). Take a moment to appreciate all of your hard work so far. You're now in the home stretch of getting admitted to veterinary school!
The VMCAS can seem like a daunting task, but there's no need to stress. Our excellent college admissions counselors and essay coaches at Galin Education are here to help you craft an exceptional application so you stand out in the crowd. Below are some tips for diving into the VMCAS and getting a leg up on your personal statement.
Feeling motivated? Enter all the colleges you've attended and coursework you've completed. While entering this information is definitely  tedious, it will knock out a big chunk of your application and you'll be off to the races. 
Having trouble getting started? Fill out your personal information instead. If you don't have your previous education information on-hand, consider starting with your personal information. Almost all of the information you'll need, like your name and birthday, is already at your fingertips.
It's super satisfying to see that little green circle indicating you've completed a section of the application. If you complete your education history and personal information, you get two green check marks and you're guaranteed to feel more motivated to keep working on it!
Start thinking about your personal statement now. For most of us, whether we're confident in our writing skills or not, the essay piece of any application takes the most time to complete.
You should aim for a page-long (500-word) essay. The VMCAS provides a lot of good guidelines for your personal statement. Be sure to read them over carefully. Here are two key tips that you should keep in mind:
Start with a story.

Think of a defining moment in your life that made you want to pursue veterinary medicine. Remember, though, that everyone applying to veterinary school loves animals, so it's important to differentiate yourself and your story about why you want to be a vet.  Open your personal statement with a short narrative about this moment to hook your reader right away.

Focus on concrete details, rather than vague statements.

If you've made it this far in the process, schools already know you're smart, hard-working, and compassionate. Instead of writing about that, discuss specific skills you will bring to the field and the way you will approach the profession. Reflect on which topics in your pre-vet classes excited you the most, and highlight lessons from your research and internship experiences. Most of all: think about what makes you different from other applicants.  
As always, remember to reach out to your Galin Education admissions counselor and essay coach for support. Good luck with this final step towards veterinary school!