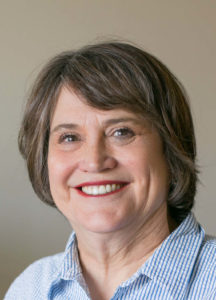 By Brenda Ward
The Common Application just rolled over for 2020 graduates, and yes, I mean "everybody" in my subject line. I really am encouraging juniors and parents, even sophomores, to take a look at the Common Application.  Sure, seniors are deep into the Common App right now, busily filling in every blank and writing every essay. But why should juniors–and maybe even sophomores–look at the Common App so early?  Won't this cause even more stress? 
The brains behind the Magic Kingdom of Disney know that by posting the wait time of lines, riders are actually less impatient.  They know what's ahead, and so riders can make their own choices based on information. This summarizes my reason for promoting an early look at the Common App.  Knowing what's ahead can lessen the "I wish I would have's" of senior year.
I'm not talking about a deep dive into the Application, but a perusal of what it asks and some self-reflection about why and how.  Here's what you'll want to look for:
"Common Application" Tab
Under the "Common Application" tab, you'll find the components of the basic application that will be submitted with every application.  You'll find out how test scores, grades, courses and activities are reported. These questions reflect the priorities in college admission;  the challenge of the student's courses, the grades in core courses, test results, including whether or not a student took the AP Examination in the AP course the student was enrolled in.  You'll note that the Common App devotes an entire section to Activities, a reflection of their importance in admission. You'll also see what the writing prompts are for this year. They might change a little, but most will likely remain the same.  
"My Colleges"
When you add colleges to the Common App (which can be done by clicking on the "College Search" tab), you will see specific colleges under their "My College" tab.  Another click gets you to the questions that each college is requiring for completion. These are not the same for every college. You'll note that many colleges ask for 1-3 intended majors, and some don't (a hint as to whether the college has common requirements across majors or whether students enroll directly into a major).  Here is also where you'll find thw supplemental writing prompts. While these may change from year to year, the student will get a feel for what's commonly asked, which is a reflection of what that colleges values. Many of these prompts ask why the student wants to go there or why they are interested in a specific subject area.  Another common prompt asks how students have and will contribute to their communities. Some supplemental prompts probe the student's intellectual interests–what they reading, a course they'd like to teach, a person they admire.
How to Set Up a Common Application Account
Students can register for a Common Application account even as a Junior or Senior.  The account login and password will remain active year to year. It's also possible to register as a "Parent or Other Adult," a perfect way to be an "arm chair" traveler on the Common Application.
Whew!
Anxiety is rooted in the unknown. It's reassuring to know what's ahead so students can plan accordingly. The real Common App is mainly a fill-in-the blank form that summarizes the extra-curricular and academic engagement of the student. That's an important thought for sophomores and juniors as they set their goals for the upcoming school year. They can still create their own content.  That's empowering!