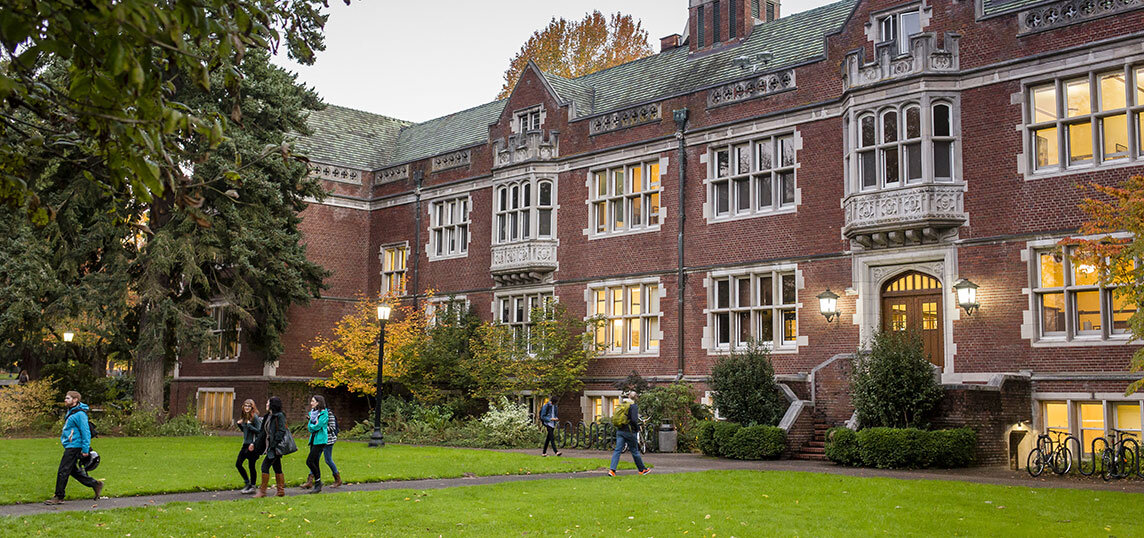 Reed College made headlines in the mid-1990s by refusing to submit information to the U.S. News rankings, but the school was marching to the beat of its own drummer well before then. Reed students do the same, but they share in common a curiosity and enthusiasm for learning.
The 1,500 or so students at Reed are a geographically diverse lot, having traveled to Portland, Ore., from all 50 states as well as 50 countries (just 8% hail from Oregon). They come for the intellectual rigor, embracing Reed's philosophy to go beyond grades as the top means of evaluation. 
"A grade is the end of a conversation," noted Milyon Trulove, Reed's vice president and dean of admission and financial aid, during a recent pre-tour presentation. Reed professors instead prefer to keep the conversation going through copious, qualitative feedback. "Our learning environment focuses on whether you grasp the concept," says Trulove, adding that students generally know how they're doing in a class without having to ask for a grade because of the continuous dialogue with their professors. No wonder Reed is a top five school in percentage of graduates who go on to obtain a PhD.
Other notable aspects of Reed include:

The Thesis Tower – An impressive tribute to the hard work of Reed students, this special two-story section in the library houses hard-bound copies of every graduate's senior thesis from the 1960s through today.
Speakers and guests – Reed is proud to host upwards of 50 speakers on campus every year, welcoming a wide range of experts and intriguing individuals from RuPaul to Kimberly Crenshaw.
Experiential learning – At the Center for Life Beyond Reed, students have an advisor to help guide them in opportunities to apply their learning outside of the classroom, including through research that can start as early as freshman year.
The Ski Cabin – At the base of Mount Hood about 60 miles away is a house that students (and faculty) can reserve for overnight trips, with priority access for student groups like dorms, the Outing Club (it plans outdoorsy expeditions) or academic classes.
All-gender dorms – Roommates typically need to be in the same class, but any and all genders are free to room together.
The Honor Principle – Rather than a lengthy list of rules and codes, this singular principle governs the Reed community. It eludes simple definition, although the college's Honor Council does attempt to encapsulate the Principle's meaning every 20 years. Discovering just what the Honor Principle means to them is meant to be a morally and intellectually challenging part of a student's Reed education.
Reed believes a rising tide lifts all boats, and fosters a collaborative classroom experience as well as a culture of achievement, rather than competition. Outcomes and careers are valued, and Trulove says graduates are extremely prepared: "If you do well at Reed, you'll do well anywhere."