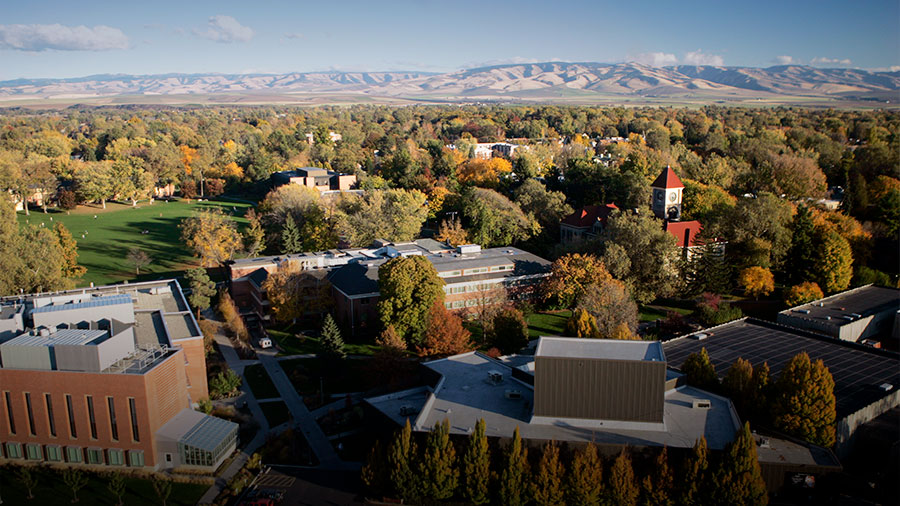 By Jessie Brumfiel
I spoke recently with an admission officer from Whitman College. As a young graduate of Whitman, she exuded true passion. When she was a senior in high school, she recounted for me, she was 100% sure she'd attend a big public university, maybe the University of Illinois. She only visited Whitman to assuage a nagging feeling that she ought to see it just to eliminate it from consideration. As soon as she walked across the tree-lined paths of Whitman's peaceful campus, she knew it was where she wanted to spend her college years. Read on for the facts that make Whitman a distinctive liberal arts college in the Pacific Northwest.
Whitman is remote; it's in a small town (Walla Walla) in southeastern Washington state. Because of this, students who enroll at Whitman, as well as the faculty and staff who work there, are seriously invested in campus life. Most colleges say they're friendly, but Whitman has another gear when it comes to a welcoming community culture. The vibe is intellectual but relaxed, and the pace is slower in the rural Northwest.

If you thrive on meaningful connections, Whitman might be your place. It's guaranteed your professors will know who you are, what you're majoring in, and which extracurricular activities you're involved with. They'll bring your outside interests into their lectures. They'll attend your vocal performance, and guide you through your first research application. Not every student wants this level of connection with their professors, but if this sounds like the kind of personal involvement that you'd enjoy, you'll find it at Whitman.

Whitman is a well-resourced college! The 1,500 students enjoy a 120-acre campus that's beautifully landscaped and combines historic buildings with modern facilities. Ivy-draped buildings evoke a New England charm, yet the Blue Mountains, vineyards, and wheat fields are distinctively western. Ankeny Field on a sunny day hosts frisbee flingers, nappers on blankets, and class discussions that have moved outdoors. Dorms are very comfortable, and theme houses are available for students. Whitman also has an extensive Asian art collection and a world-class climbing center.

The most popular majors at Whitman include biology, psychology, economics, politics, environmental studies, English, and the interdisciplinary major in biochem, biophysics, and molecular biology. Most classes have fewer than 20 students, which creates a collaborative atmosphere. And although the academic demands are fairly intense, students say the difficulty encourages cooperation among students. 

Students are passionate about their interests and find new ones at Whitman. First Year Seminars explore deep topics, and Whitman faculty help students find their major, partner on funded research, co-author articles, and mentor them in their growth as scholars and people. All seniors must write a thesis with an oral defense, or pass comprehensive written and oral exams in their major. Academic opportunities abound in the form of studying abroad, visiting scholars, internships, and more. 

Recreationally, students love to explore the outdoors in all four seasons. Whitman's D-III sports teams attract competitive athletes (men's tennis regularly wins championships), and the majority of students play club and intramural sports for fun.

Whitman College accepts roughly 50% of applicants and will offer a financial aid pre-read in the fall of senior year. Whitman does require both the FAFSA and CSS Profile to be considered for financial aid. Over 90% of students receive some aid. 
For a tight community, a laid-back vibe, and top-notch academics, Whitman is worth a look!