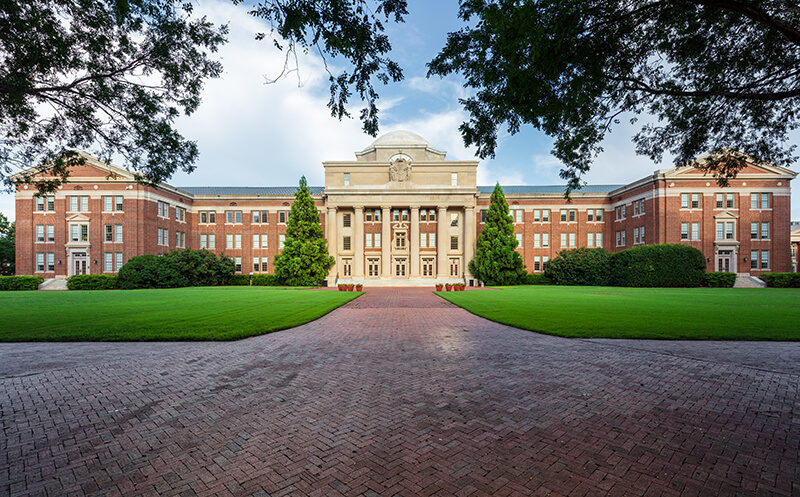 By Galin Education Counselors 
Stepping onto the campus at Davidson, a student would be forgiven for thinking they were somewhere in Western Massachusetts: The charming mainstreet of the town and classic campus are reminiscent of many of the college's northern counterparts. However, in taking a closer look, this nationally recognized liberal arts college distinguishes itself well.
After a recent campus visit, here are three things that stood out about Davidson:
Self-Governance In Action: Davidson is one of several colleges across the country that hold their students to an honor code. At the beginning of every school year, each new student signs the code and vows to abide by its guidelines.

Davidson students take self-scheduled, un-proctored exams and hold each other to high standards of academic and moral integrity. There is also a student Honor Council that governs the existing code, updating it on behalf of the ever-changing student body, and presiding over potential disciplinary hearings. 
Walking around campus and speaking with several students, we encountered many with the honor pledge fully memorized. Some shared anecdotes of how it permeated other facets of student life. For instance: several "FOUND" signs on a central campus signpost advertise textbooks, backpacks and even sweatshirts that had been located by other students, in an attempt to reunite them with their owners. 
Big Pride in a Little Package: Davidson, unlike many schools of its size, sports a (highly successful!) NCAA Division 1 athletics program. Davidson currently supports 21 varsity sports including an FCS Football team, a perennially ranked Men's Basketball program, and a number of other highly competitive sports predominantly competing in the Atlantic 10 conference. Davidson athletics has produced several high-profile professional athletes, including former NBA Champion and MVP Stephen Curry.
During the Saturday of family weekend, campus was abuzz leading up to a men's basketball showdown with a local rival. Students and locals alike piled into the John M. Belk Arena and willed the team to an exciting win. Fans insisted that regardless of how each team was doing in a given year, the excitement at sporting events was always high. If school spirit is important in your college search, Davidson certainly offers it!
Location, Location, Location: Davidson students truly do enjoy the best of all worlds. In the town of Davidson proper, students can enjoy a quaint college town in the truest sense: Cute restaurants and boutiques line the perimeter of campus, and many students note that some of their classes and campus activities are involved with local resources and community organizations. If small-town living isn't going to cut it for four years, students are only a 25-minute drive from Charlotte, one of America's top-20 largest cities. In Charlotte, students are afforded a myriad of academic, professional and social opportunities to leverage simultaneously with their liberal arts education. One  tour guide, for instance, drove into Charlotte a few times a week to intern at a local museum, while another–a big soccer fan–frequented MLS games when her schedule allowed. 
Finally, it is important to mention that over 70% of Davidson students engage in a study-away program during their undergraduate careers. With over 125 programs to choose from spanning across the globe, students can supplement their campus experiences with a summer, semester or full-year program. 
Our conclusion: Davidson is much more than a classic liberal arts college. With all that it offers both in and out of the classroom, we encourage students and families to give it a closer look!