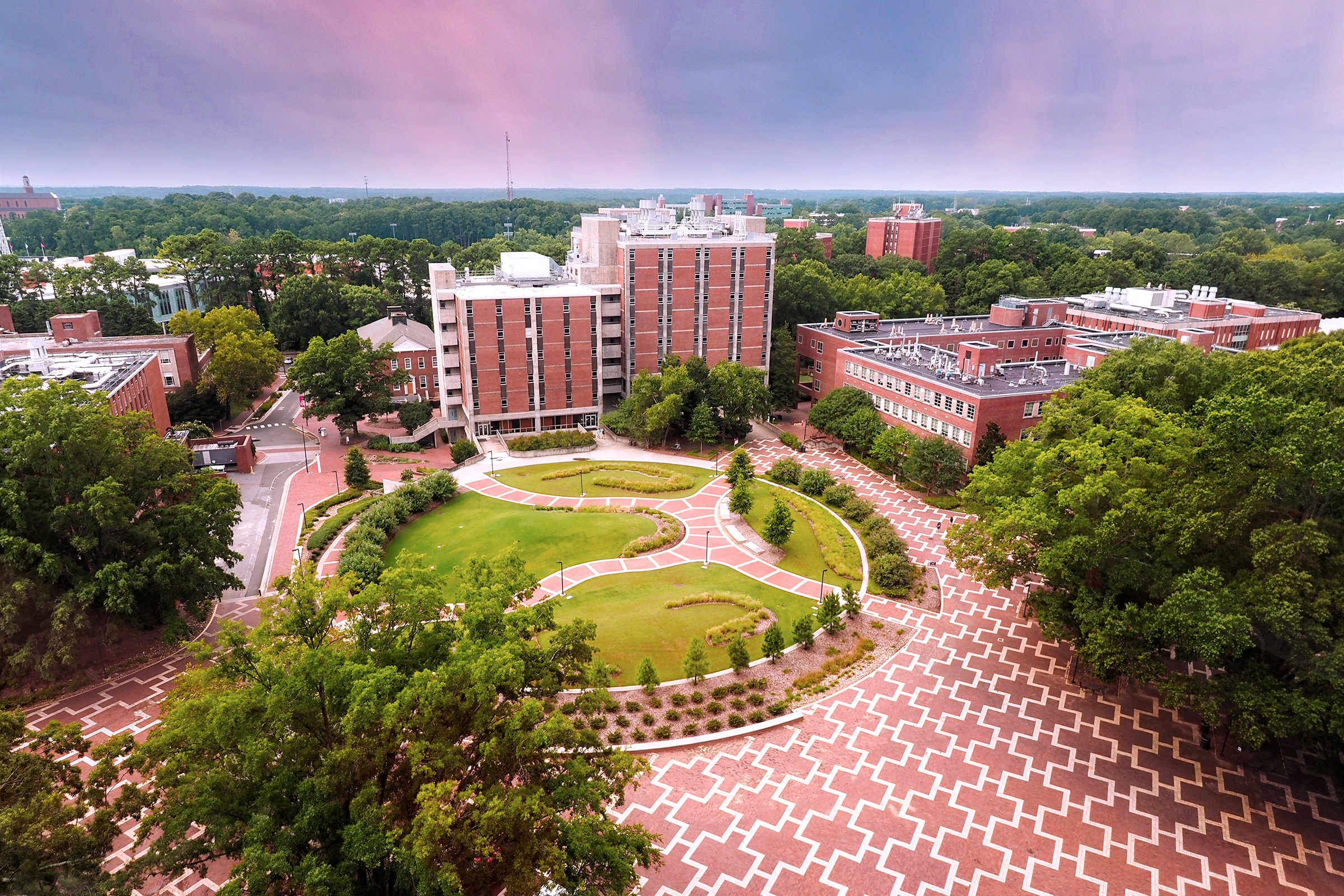 By Galin Education Counselors
For students who seek a large university with a sense of community and also want access to big-city amenities and opportunities, NC State checks the boxes. The largest university in North Carolina, NC State is the flagship STEM campus of the UNC system. It offers a self-contained, vibrant campus full of tradition and spirit, with Division 1 athletics and top-tier research offerings. Its location in the heart of Raleigh – one of America's five fastest-growing metro areas – means students can easily access a plethora of cultural and professional offerings.
On a recent visit to campus,  here are three things that stood out: 
The prevalence of NC State's co-op program. Co-op presents a paid opportunity for students to pursue their education and gain valuable work experience. Leveraging partnerships in Raleigh and beyond, NC State students have the opportunity to alternate semesters between traditional coursework and work placements that enable them to take what they've learned in the classroom and apply it on the job.

The physical campus's wonderful blend of tradition and innovation. As our tour guide shared in a distinctly tongue-in-cheek manner, NC State was voted one of America's least attractive campuses less than a decade ago. Now, NC State's grounds are the subject of much external praise and cited as among the most beautiful urban college campuses. The school has renovated many utilitarian buildings and refreshed the campus layout to pay homage to its history while keeping an eye firmly on the future. Many of the campus's main student-facing buildings – including the student center and the main library – have been fully re-done, and the university's strategic plan indicates that more cutting-edge developments are to come. Blend that with renovations to some of the university's original buildings, and you get exactly what the school describes: "Gorgeous, traditional architecture meets leading-edge, futuristic structures." It's an uncommon combination.

The advantages of access to Raleigh. Beyond the co-op program, Raleigh presents itself as a natural extension of the classroom and an incredible living and learning space for all students. NC State coursework often incorporates experiential learning that leverages the city and encourages students to turn the theoretical into action. Beyond academics, Raleigh is also a playground for students to explore during their time in college. Between the vast cultural offerings, professional sports, and ever-growing foodie scene, Raleigh and the Research Triangle are becoming a nationwide destination for students and young professionals.
Our conclusion: NC State is evolving into a premier flagship public institution! With all that it offers both in and out of the classroom, we encourage students and families to give NC State a closer look!