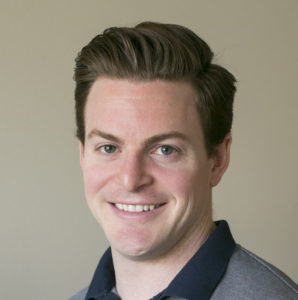 By Scott Lutostanski
Summer is the perfect time for students to do some quality reading. Lounging by the pool? On a long car ride? Waiting for a sibling's soccer practice to finish? Make sure to bring that book, e-reader, newspaper, or iPad. Reading is a great pursuit during those lazy days of summer. It's entertaining, stimulating and on top of that, it's an extremely important skill for students to cultivate throughout their lives.
Summer allows students the freedom to read what they want. They can pursue their interests, read purely for pleasure and explore new genres. There are numerous benefits to summer reading (and reading in general) that translate to academics as well as personal growth.
Why students should read (over the summer):
It keeps students from losing what they've learned – Summer learning loss is a real phenomenon in which students can lose up to a month of knowledge during the summer. Reading over the summer months has been shown to counteract that learning loss.

It gives students access to new knowledge and points of view – One of the overarching benefits of reading is what people can learn from the content they read. They can be exposed to other cultures, new places, unique ideas and so much more.

It prepares students for next year's English or literature course – Reading during the summer ensures students will be starting in the fall with sharp reading skills and more experience working with texts. Also, students are often given summer reading lists in preparation for their AP English classes. Keeping up with their reading assignments over the summer ensures they are prepped for coursework right off the bat.

It prepares students for college-level work – No matter the major, in college, students will be doing a lot of reading for their courses. Strong reading skills are essential for excelling in high level academics. The more practice students have with reading difficult texts, the more prepared they will be.

It improves performance on standardized tests – Both the SAT and ACT have sections that test reading speed and comprehension. Students who have trouble with these sections often don't read enough outside of school. The only way to get better at reading is to read more. Reading skills take a long time to develop and can't be taught in preparation for a test. Instead, students should include reading on a regular basis as part of their lifestyle.
What students should read
Students should decide what they want to get out of their summer reading experience. Are they looking to read some difficult texts in preparation for college work? Do they want to explore a certain topic such as black holes or how the invention of television changed media? Do they want to read fantasy novels that transport them to another world?
The existence of the internet has really expanded what kinds of reading options are available.There's something out there for every interest group and every person: fiction, non-fiction, articles, academic journals, and blogs – just to list a few.
Although the internet offers up a wealth of information, this does not mean that students can count spending time online as reading. The quality of the material that students read is extremely important because it varies so much on the web. Reading friends' status updates and tweets is very different from reading academic journals, social commentary blogs, and online books.
We recommend a healthy mix of reading material on a student's summer reading list.
8th/9th graders should consider reading:
Classic novels/poetry/plays like…
The Call of the Wild by Jack London
Frankenstein by Mary Shelley
The Grapes of Wrath by John Steinbeck
Dracula by Bram Stoker
The Great Gatsby by F. Scott Fitzgerald
The Scarlet Letter by Nathaniel Hawthorne
Contemporary novels/poetry/plays like…
The Absolutely True Diary of a Part-Time Indian by Sherman Alexie
The Outsiders by S.E. Hinton
Maus I: A Survivor's Tale by Art Spiegelman
Things Fall Apart by Chinua Achebe
The Hobbit by J.R.R. Tolkien
10th/11th graders should consider reading:
Classic novels/poetry/plays like …
Jane Eyre by Charlotte Bronte
The Time Machine by H.G. Wells
Hamlet by William Shakespeare
Pride and Prejudice by Jane Austen
The Crucible by Arthur Miller
The Sound and the Fury by William Faulkner
Leaves of Grass by Walt Whitman
Contemporary novels/poetry/plays like…
Their Eyes Were Watching God by Zora Neale Hurston
The Things They Carried by Tim O'Brien
The Color Purple by Alice Walker
Life of Pi by Yann Martel
The Brief Wondrous Life of Oscar Wao by Junot Diaz
Non-fiction like …
Persepolis by Marjane Satrapi
The Autobiography of Malcolm X by Malcolm X (as told to Alex Haley)
Devil in the White City by Eric Larson
In Cold Blood by Truman Capote
These lists are suggested starting points and students are encouraged to build their own reading lists based on what interests them.
Of course we believe that reading should not just be a summer endeavor but something that students pursue all year round. Students who read regularly are more successful in school, will be more successful in college and in their future workplace. By making reading a part of everyday life, students will always be continuing their personal education and exercising an essential life skill.