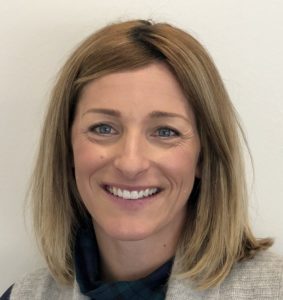 By Liz – Director of College Counseling
If, like many high school students, your summer plans were turned upside down by the COVID crisis and the cancellation of programs, you might be wondering how to craft a summer that is engaging, productive, and helps you stand out as a college applicant.  Here are some ideas for what to do this summer if changes in summer plans leave you with unused time.
DO SOMETHING YOU WOULD NEVER HAVE DONE BEFORE:

For me, one of the projects I put off indefinitely pre-pandemic is cleaning out my basement.  Lately, I haven't had too many excuses for why I can't get it done!  Odds are, cleaning and organizing are not on your to-do lists.  But what is something you are interested in, but never really had time to do before?  Maybe it's trying to learn a new language. Maybe it's getting into a new workout routine. Maybe it's planting a garden. This summer could be just the right time to devote yourself to something you wouldn't normally have time to do, with school and activities and social obligations. And who knows? Maybe your new hobby or accomplishment could make for a good college essay topic down the road!

VOLUNTEER VIRTUALLY:

The COVID crisis has exacerbated the need to support those who are vulnerable in our communities. Operations at organizations like food pantries continue, and if it is safe for you to do so, you might be able to dedicate some of your time to helping out. There are also lots of ways to volunteer virtually for various non-profits. Check out Volunteer Match (

https://www.volunteermatch.org

) for ideas.

READ BOOKS AND JOIN OR START A VIRTUAL BOOK CLUB:

You probably know that reading frequently helps you build your vocabulary and can improve your scores on standardized tests. But it is also pretty fun and can help you learn to appreciate different perspectives and learn about different lifestyles or time periods. It doesn't really matter

what

you read–just read! One way to make reading more social is to join or start a book club with other people who share your interests. Maybe gather a group of people who all like sports, and read and discuss books about sports together.  

LEARN MORE ABOUT AN ACADEMIC TOPIC OF INTEREST:

During the typical school year, you are probably more focused on preparing for your next test or project than reflecting on what academic topics most interest you in your classes. But this certainly isn't a typical summer. So now is a great time to think about something that fascinates you. Do you want to know more about the Civil War or bird migration patterns or genetics?  Maybe you want to learn more about your family history or do a genealogy project. There are lots of great, free lectures available online from university professors, podcasts on various academic topics, and free resources/reading material that can help you dig into whatever it is that piques your interest.

VOLUNTEER FOR A POLITICAL CAMPAIGN:

You might have missed it with the COVID pandemic, but 2020 is a Presidential election year. If politics interests you and you want to support a political candidate (be sure to look up what local elections are happening in your community in November, too!), sign up to volunteer. It is a fantastic learning opportunity, and campaigns are coming up with innovative ways to use virtual volunteers, so you can help in-person or from home.

TAKE AN ONLINE CLASS:

While many college programs hosted on-campus have been cancelled, there are still colleges and universities offering online classes, some of which you can still register to take. If you prefer something structured that will hold you accountable for learning, check out the offerings from universities and even school districts and sign up to take a class this summer.

Galin Education is hosting over 50 virtual summer enrichment courses, too, which you can check out here! 

INTERACT WITH COLLEGES:

Since college campuses were closed this spring and summer, college admissions offices have come up with new opportunities to engage with high school students. From live virtual visit days to Zoom calls with admissions counselors, there is a lot you can do from home to learn about colleges that interest you. Much less time and money-intensive than planning in-person visits to colleges that require flights and hotels, researching colleges virtually can help you refine your college list if you are a rising senior or start your college search if you are a younger student.
While summer 2020 won't look like any other summer we have experienced, it can still provide opportunities for personal growth. Wishing you and your families health, and please reach out to us if we can help with any of your college planning needs!