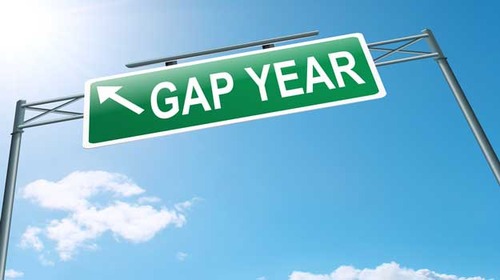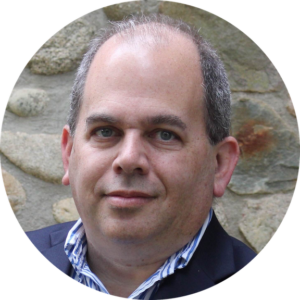 By Dave Best
Students of all types take gap years after high school before college. Many colleges, including Harvard, are proponents of these programs. Let's review what gap years are, why students take them, and several types of gap year programs available.
Imagine investing all your formative years in a classroom. From the time you were five until you are old enough to drive a car, vote and serve in the armed forces, you studied in school. For thirteen years or so, students work hard to learn how to read and write, math and science, history, foreign languages, physical education, art, music and other classes. Countless hours are devoted to homework and focused on grades, standardized testing and, for many, a push to take the next step towards college.
What if you feel burned out? Or perhaps are not quite mature enough yet to transition to college. Maybe you want to expand your horizons and travel. Want to give back and volunteer for a sense of purpose. Learn a new skill or enhance your talents in the arts or sports. These are just a few of the reasons students take a gap year in their education after completing high school and before starting college.
No longer are gap year programs just for the rich or late bloomers. Students who blended in the back of the classroom to those who were academic achievers are now choosing to take a gap year. Programs exist for all income levels. Some students have even already been accepted to college, and their school has deferred their start date, scholarships and eligibility for financial aid for a year. A select few colleges including private schools like Princeton and Elon, plus public universities like Florida State and North Carolina even have scholarships available to encourage students to take a gap year.
Research has shown students who take a gap year perform better in college as they are generally more mature and self confident. These students enter college reignited for learning and can apply the real world knowledge they gained in their break before college in the classroom. Maybe they even found their passion and are then ready to pursue what they want to study and eventually work in as a career.
Here are a few examples of different types of Gap Year programs, with descriptions taken right from the programs' websites:
Americorps
Program Description: AmeriCorps NCCC (National Civilian Community Corps) strengthens communities and develops leaders through direct, team-based national and community service. In partnership with non-profits—secular and faith based—local municipalities, state governments, federal government, national and state parks, Indian tribes, and schools, members complete service projects throughout the region they are assigned.
Program Length: 10 months
Locations: Denver, CO; Sacramento, CA; Baltimore, MD; Vicksburg, MS; Vinton, IA.
Financial Incentive: $4,000 living allowance + $5,775 education award
http://www.nationalservice.gov/programs/americorps/americorps-nccc
Thinking Beyond Borders
Program Description: Thinking Beyond Borders is an educational institution offering programs to develop the essential skills and capacities students need to lead exceptional social impact careers. As committed educators, we create rigorous learning environments that engage with the world, examine its challenges, and place students alongside leaders who are committed to finding solutions. While all TBB programs feature extensive and meaningful cultural immersion, the learning goes far beyond where other programs end.
Program Length: one or two semesters
Locations: one of six countries in Asia or South America
Financial Cost: $13,000 one semester programs / $31,000 two semester programs
Scholarships: need based awards available
https://thinkingbeyondborders.org/
Global Gap Year Fellowship
Program Description: The Global Gap Year Fellowship offered at UNC-Chapel Hill is the only college-sponsored gap year program that allows students to design their own gap-year experience. Fellows are encouraged to create their service-based gap years with the full support and guidance of our staff and faculty. The Fellowship partners with UNC-CH Office of Undergraduate Admissions, which helps promote the program and select the (7) recipients. A year of public service. A lifetime of global citizenship.
Program Length: 1 year
Location: varies internationally
Financial Incentive: up to $7500
Eastman School of Music Immersion Program
Program Description: In this gap year program for students 17 years old and up, you will spend a full academic year practicing, performing, listening, and sharing your art as part of a rich cultural and intellectual community. At the Eastman School of Music, we always strive not only to provide an intensive, professional musical experience, but also to nurture inquiring minds so that they can become effective leaders in the future.
Program Length: 1 year
Location: Rochester, NY
Financial Cost: $53,254 tuition + fees, room and board
http://www.esm.rochester.edu/immersion/about/