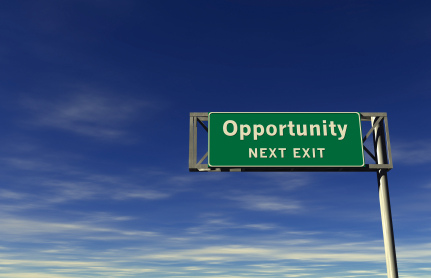 College acceptance letters have been rolling out the past month and with them an outpouring of anxiety, hope and excitement from high school students. Even though they've applied to a handful or two of great colleges, students may have a "dream" school – one that they're waiting on the edge of their seat to see if they got into. The verdict from a student's top school often weighs heaviest in their minds, even in the midst of other acceptances.
It can be tough when, after all that waiting, students find that they've been waitlisted or rejected from their top choice. In light of that news, it's easy to forget about all the other top-notch schools they have been accepted to and the options available to them outside of attending their dream school.
Below are some tips to help students facing a waitlist or a rejection.
Grieve
Being rejected or waitlisted hurts. Receiving these results can feel like a personal judgement about a student's worth. Additionally, students are faced with changing how they visualized their future. It's important to allow time to adjust, to grieve and to finally move on. Students still have a future to plan, and even if it looks different than what they expected, that's an exciting thing!
Reevaluate
Part of the process of applying to colleges is putting together a list of quality schools that students can see themselves succeeding at. If a student is rejected from their top choice, they likely still have other great options.
Students should …
Take a second look at the colleges they were accepted to – Why did they choose to apply to these schools?
Students should consider what these schools have to offer them. What was it about these schools that made them a good fit? By taking a hard look at all the choices, students can gauge where they stand on their schools and what the next step might be.
Weigh their options – Stay on a waitlist or move on?
Doing some research about the details of being on a waitlist at their top college will give students an idea of what to expect. Students should also think about the personal costs and benefits of their next move. Is it worth it to wait longer for an admittance decision? What are the odds of being accepted off the waitlist? Are they willing to expend more energy on something that isn't certain?
Students should choose the path that feels right for them. Some students like the feeling of moving on and committing to a college that has already shown interest by accepting them. Some students want to try everything they can to be admitted to their top school.
Move Ahead
If students decide to keep pursuing their top school, they should act quickly in alerting the institution that they intend to stay on the waitlist. Each school has its own procedures when it comes to waitlists and it's important for students to learn all they can.
Clearly stating their intentions, keeping the school updated on their academic and extracurricular activities and continuing to plan their future at another institution are all typical actions that a student takes when on a waitlist. As there are no guarantees when it comes to being admitted from a waitlist, send a deposit to a school by May 1st to ensure a spot somewhere in the fall.
For more extensive details about waitlists, take a look at our previous blog posts – Accepted, Waitlisted, or Rejected : What to Do Next and Deferral or Postponement : It's Not the End of the World
Move On
If students decide to forgo the waitlist, their next step is to look to the schools they've been accepted to. After they go through the reevaluation process, there remains the difficult task of choosing between colleges. As there are many factors to consider when making a final decision, we'll save this topic for an upcoming blog post.
However, we can say that the benefit of moving on is having the chance to enter the next stage of college preparation sooner rather than later. When a student finally commits to a school, they get to start planning their future at that college, which is very exciting!
Colleges are not like soul mates; there isn't just one school in the world for each student. Although it can be easy to fall in love with a particular one, compiling a list of excellent, good-fit schools to apply to ensures a student will always have the opportunity to attend a college that's right for them.