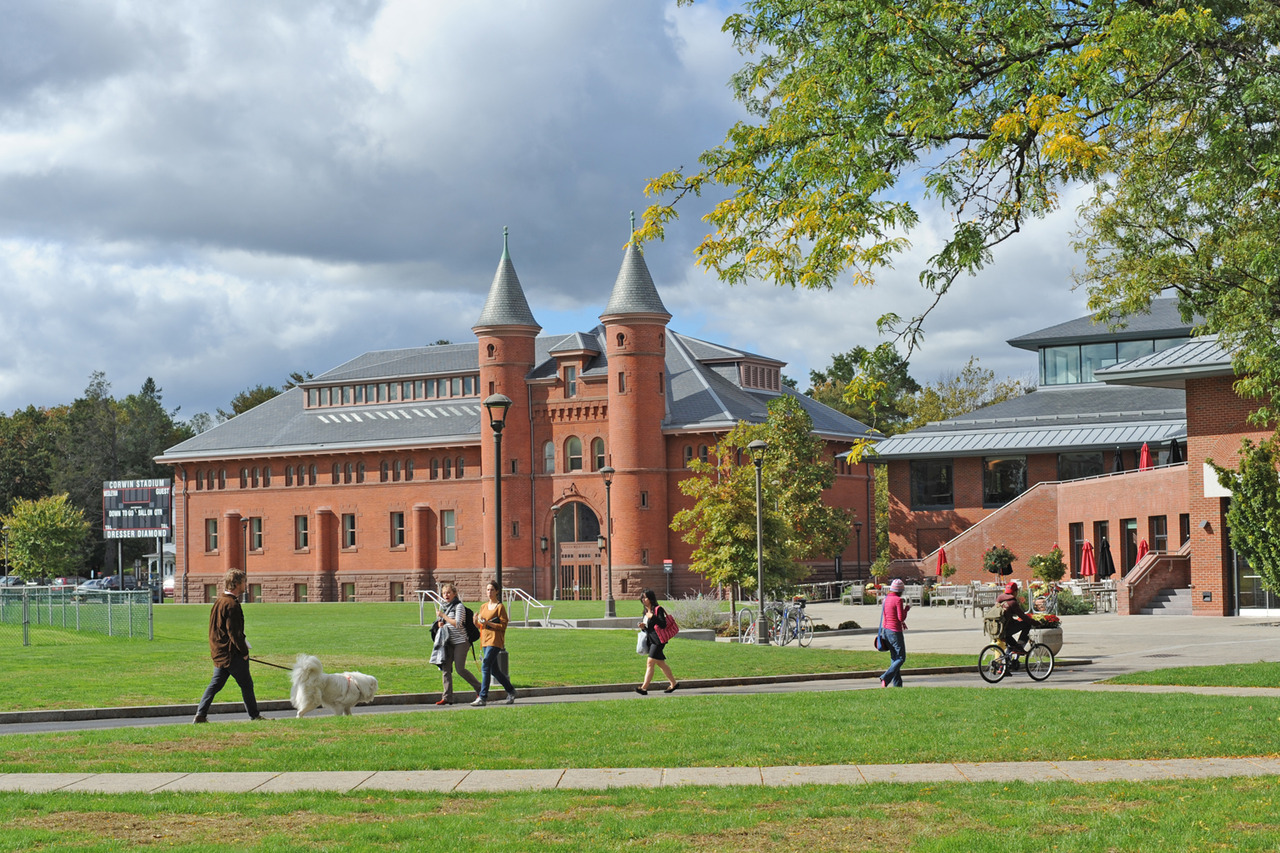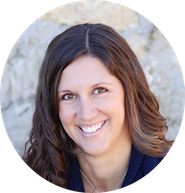 By Kelli Richards, Galin Education College Counselor
Overview
Wesleyan is a small, private liberal arts college in the northeast. It is known for creativity and intellectual independence.  It has a reputation for having a diverse, friendly student body that are passionate, political, and involved. Also, Wesleyan boasts close connections with faculty and a student teacher ratio of 8:1
Which Student is Right for Wesleyan
Students who enjoy meeting new and different people, and those that want to be challenged in a comprehensive, liberal arts education are a good fit for Wesleyan. Students are described as creative, passionate, and socially aware. The university also offers a lot of creative arts majors and courses, as well as a prestigious science curriculum. Students have many opportunities to participate in research with faculty in a variety of fields. Students live on campus for all four years and are involved in a variety of different activities. This is also a good choice for students who like to work with peers and those who want smaller class sizes, as 70% of the classes have 20 or fewer students.
What Makes Wesleyan Special
Wesleyan offers only need-based aid, but it meets 100% of student need, making it one of US News' "best value" colleges. In addition, freshman are exposed to course clusters that allow them to experience courses in all areas and work together. Wesleyan is recognized for its great science programs and research opportunities. Students interested in specialized research can apply for the BA/MA program in Natural Sciences, Psychology, or Math.
When Wesleyan Has Been Recognized
#1 in Federal Science grants
#14 Liberal Arts School, according to US News and World Reports
Where is Wesleyan
Wesleyan is located in Middletown, Connecticut, about two hours from Boston and New York City. It is a smaller, northeastern town, located on the Connecticut river.
Wesleyan Admissions
Wesleyan is a competitive school, admitting 23% of applicants. They use the Common Application. The average student GPA is a 3.76. Three-quarters of admitted freshman are in the top 10% of their high school, and scored over a 1310 on the SAT or over a 29 on the ACT.
Test scores see the middle 50% of admitted students scoring between 1290-1480 on the SAT and 29-33 on the ACT.
Wesleyan offers Early Decision 1 and 2 as admission options.
For admissions, Wesleyan requires an essay and two letters of recommendation. Interviews are not required, but are recommended.
How Finances Work at Wesleyan
Wesleyan tuition is $49,274. 46% of students receive need-based aid. The school states to meet 100% of the need-based aid applied for. Aid is only given for need; there is no merit or special talent aid available.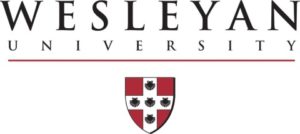 By the Numbers
2,928 undergraduates
96% Freshman Retention rate
87% Graduate in 4 years / 93% graduate in 6 years
41.8% Students of Color
8.7% International
47.7% Male / 52.3% Female
100% Freshman on campus / 99% all undergrads on campus
4% Fraternities / 1% Sororities
Over 200 clubs and organizations
Sources:
About Wesleyan  – http://www.wesleyan.edu/about/index.html
US News & World Reports – http://colleges.usnews.rankingsandreviews.com/best-colleges/wesleyan-university-130697/overall-rankings