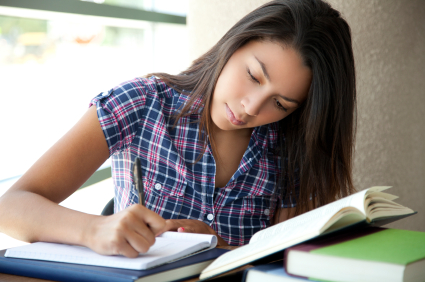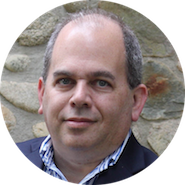 by Dave Best
Are you serious about your education? If you are interested in standing out in the college admissions process, doing well in rigorous courses in high school can enhance your college admission chances. It could even open the door to more college choices.
Tackling college level classes can add to the high school experience. For selective and most-selective colleges, it can impress admission officers. If your school offers these advanced classes, top colleges almost expect you to enroll in them to challenge yourself. Many kids applying to top schools do not expect to receive many credits for these classes. However, there are ways to make these challenging classes do double work: helping you look good in the admissions process and giving you a chance to knock out some college credits early.
Earning college credits in high school can often save money on college costs and even enhance the odds of graduating on time or open space to double major. Some students who enter college with a semester or more of credits have the freedom to even study abroad or graduate early.
Here is a breakdown of four of the main ways high school students can earn college credits.
Offering more than 30 courses, the College Board's Advanced Placement program enables students to pursue college-level studies — with the opportunity to earn college credit, advanced placement or both — while still in high school. Different high schools will offer some or many of these AP classes which fall into seven categories which are Capstone, Arts, English, History & Social Science, Math & Computer Science, Sciences, and World Languages & Cultures.
Each AP class has a standardized exam at course end. Exam scores range from a low of one to a high of five. Three is sometimes considered passing, but some more competitive colleges will require a four or five to receive college credit. Each college sets its own policy for AP credits.
The International Baccalaureate® (IB) Diploma Programme (DP) is recognized and respected by the world's leading universities. The curriculum is made up of the DP core and six subject groups. The three core elements are: theory of knowledge; the extended essay; and creativity, activity and service. The six subject groups are studies in language & literature, language acquisition, individuals & societies, sciences, mathematics and the arts.
IB does not assign passing scores for individual courses. A student simply receives a course score between one and seven. The grade descriptions for each course give an indication of the level of achievement a student reached for any given score. However, many universities often use a score of "four" or "five" as the minimum for granting admission or advanced placement.

For the full Diploma Programme, which is different than an individual DP course score, the minimum passing score is 24 points, assuming all other passing conditions have been met. Check with individual colleges what their policy is for granting credit for IB courses, which typically are considered higher level.
College Level Examination Placement
CLEP exams help you earn college credit for knowledge you've acquired through independent study, prior course work, on-the-job training, professional development, cultural pursuits, or internships.
CLEP offers 33 exams in five subject areas, covering material taught in courses that you may generally take in your first two years of college. By passing a CLEP exam, you can earn 3 or more college credits. Subject areas are history & social sciences, composition & literature, science & mathematics, business, and world languages.
Exams cost $80. Look up your college's CLEP policy here.
Dual Enrollment
Dual Enrollment is a program which allows eligible high school students to earn credit toward high school graduation and future college degree programs. Credits earned by Dual Enrollment will be applied to the student's high school transcript and college transcript.
Some high schools work in tandem with their local community colleges to enable students to take classes at the college, typically at night. Some school districts will even pay for the classes and books. Often a one semester college class will take the place of a full year high school course. It might even open up a free period at school where the student can do homework or complete a virtual class.
In-state public universities often offer the same course numbers as the community colleges and will accept those classes for college credit. Many private colleges will not accept the community college credits if they were also used for high school credit.